Divum Asset Tracking System
Track Your Asset Securely With Us:
A leader in the digital assets management space and a pioneer of technology that has successfully bridged the gap between physical assets, database management, and electronic storage devices. Divum helps companies of all sizes and sectors to save time, manage employees efficiently while they are on-location, increase worker productivity rates, reduce operational costs and optimize business operations.
Divum Asset Tracking System (DATS) is a comprehensive asset tracking system that provides effective asset management solutions to companies of all sizes and industries. It is a web-based application that empowers businesses by connecting the physical world with the digital world to track assets, monitor activities, and analyze them in real-time.
What is Divum Asset Tracking System?
Divum is the first blockchain asset management solution enabling actual physical devices to store, transfer, and track assets with a service that is invisible to users. Divum provides the capability to build a trackable electronic system that mirrors a real-life physical scenario by connecting the actual physical devices to a secure, private, and decentralized blockchain.
Several other nascent blockchain asset management solutions have begun to attract some attention, but none of them allow the user to manage the actual physical device in question. As a solution that can be integrated with existing systems, Divum's assets can easily be managed with the further expansion of its platform.
Unique Selling Proposition of Divum Asset Tracking System (DATS):
Personal Timekeeping

Our device monitoring solution runs on a unique private blockchain built on Ethereum technology. Our users can have time, wages, inventory, and location managed all on the blockchain. This is coupled with a unique system that guarantees the safety and security of the data recorded on the blockchain which is further enhanced through Divum keys.

Tracking Your Assets From Your Smartphone

The Divum asset features a recording and display system that is much more intelligent, secure, and able to report analysis results. We support many more digital mediums in the future and will also provide integration with tracking devices such as usernames and passwords, email providers, and account management settings.

Easy Integration with Supply Chain

Supply chain management has been traditionally very difficult. DATS seeks to solve this by allowing businesses to control physical assets with their smart device. This is made possible because of our unique decentralized supply chain platform. Divum provides seamless integration with SaaS services and cloud platforms via our API.

Reducing Inefficiencies

Through the use of blockchain technology, Divum helps cut inefficiencies in tracking assets. Tools such as the shipment software, a blockchain-based tracking system, and the Ethereum decentralized platform provide users with a more effective solution. The system can organize, manage and track assets through a central platform and our app.

Cost Reduction

Managing assets is difficult. It doesn't have to become more complicated with blockchain technology. Divum seeks to reduce unnecessary costs by making the system easy to manage and operate, and most importantly, there is a no-cost for using the platform once connected. Besides eliminating inefficiencies, Divum also reduces costs because of our unique integration platforms combined with the ability to create custom assets without paying any fees.
Features of Divum Asset Tracking System
Confidentiality and Security

Divum provides users with a secure and confidential digital asset management system. The blockchain offers encryption and digital signatures to maintain the integrity of the data, in addition to making sure no users have access to data that is not theirs, while also giving them complete control over their assets.

Real-Time Assets Information

Our blockchain platform allows real-time information and updates on physical assets. You can monitor assets both on-location and off-site using our app, which is designed to be easy to use. Users will have a clear and transparent view of their asset's location when they're dealing with Divum Asset Tracking System.

Easy to Access and Use

The Divum Asset Tracking System is easy to use and access for both companies and users. The DATS team has made the app as simple as possible by making it easy to input information, view assets, access reports, manage assets, and make payments with its integrated software.

Upgradable System

Our blockchain-based platform can be upgraded at any time as new features become available or when there is a change in the company's platform. Unlike our competitors, we seek to integrate the latest technologies into our system so it remains up-to-date at all times.

No Third-Party Involvement

Divum does not need the involvement of any third party to create assets or track them. It is a decentralized system that eliminates the need for traditional methods of tracking, which are often less secure and use more resources than necessary. The platform's unique combination of hardware and software makes it possible to deploy a secure digital asset system that is transparent, can be customized according to customer specifications, and has no additional costs.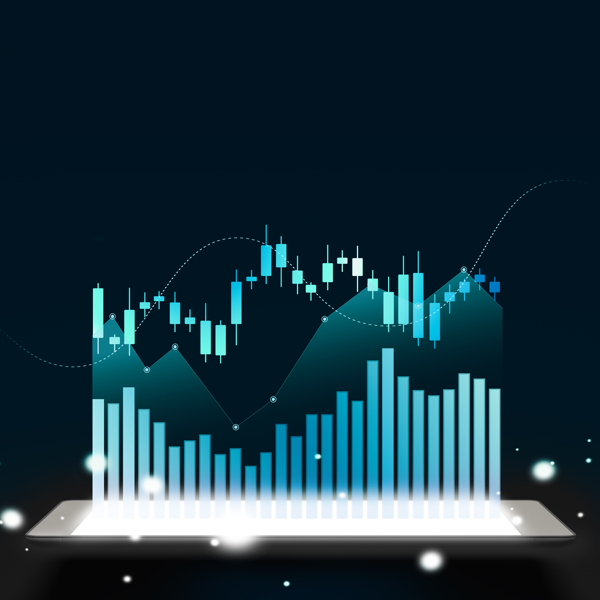 Benefits of choosing Divum Asset Tracking System:
Possess Assets Safely

Users can access their assets safely and securely on Divum's blockchain-powered platform. No third party will be involved which is why Divum can offer a more secure and private solution that uses only the owner's system. The company's platform also offers multiple devices that can be connected as needed, further bringing greater security to the asset tracking aspect of the business.

Divum also provides users with an easier way to track inventory and items that are used for tracking such as software licenses, travel documents, or anything else for tracking purposes. In addition, it allows you to create custom assets that allow you to quickly assign real-life devices to certain digital identifiers so they are easier to track using our system.

Processes are Easier

Divum provides users with the opportunity to create more efficient processes and gain better control over their company assets. Our software makes it easier to manage assets and streamline your business processes. Divum is a one-stop solution that allows you to control your business without having any third parties involved.

Integrates with Any Software

Our integration platforms make using our system easier. Many software and popular platforms are supported, so Divum works with what you already have in place, which means no added expenses or new training is necessary when integrating our system into your business operations.

Provides Complete Privacy

The Divum digital asset management system is a private and secure solution that makes tracking assets easy and also ensures complete privacy. With a solution that only tracks your data, there are no third parties involved which means you have complete control over your information.

Tracks Multiple Devices in One Platform

With the Divum asset tracking system, users can track physical assets on a device or multiple devices at once using the app's smart technology. Our system allows users to track their assets wherever they are and make sure everything is convenient for business operations so you don't have to worry about missing important information that might affect your day-to-day work.

All the Data is Local

With the Divum asset tracking system, all the data is stored and managed in the system, meaning it's not shared with any third party or other devices. Your data remains confidential and private on your Divum platform, which is connected to our hardware devices.